1. CHUPKE CHUPKE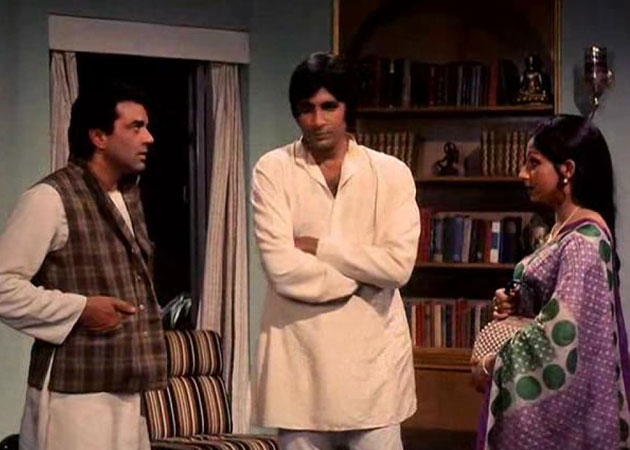 In the same year as Sholay, the hit pair of Amitabh- Dharmendra was also casted by Hrishikesh Da in this iconic epitome of situational comedy. The hindi speaking fake driver/professor Parimal Tripathy played by Dharmendra, the helpless English Professor played by Amitabh Bachhan and the Jijaji played by Om Prakash were all very memorable.
2. GOLMAAL
Isshhhhhhh!!!! We are not talking about the new Rohit Shetty version here. This another gem from Hrishikesh Mukherjee film factory is often considered to be the greatest comedy of all time in Indian Cinema. Utpal Dutt as Bhavani Shankar and Amol Palekar in his most iconic role of Ram Prashad Sharma. Well, magic don't happen everyday.
3. ANDAAZ APNA APNA
This movie was actually a massive flop. No, seriously!
God knows why! Were the audience stoned or something?
4. PADOSAN
A hot girl comes in the neighborhood and men start conspiring to get her. 'Men being men' was so cutely used in this movie. Mehmood as the Tamil Music teacher and Kishore Kumar as the guide to Sunil Dutt spewed the most hilarious dialogues.
It is an adorable movie and songs like ' ek chatur naar' and 'saamne wali khidki' are immortals.
5. HERA PHERI
A movie that recreated the dying career of Akshay Kumar, Herapheri also gave Bollywood Paresh Rawal in a kind of role he had never played before. Before Herapheri, he was the bad guy from every movie. After Herapheri, he became Baburao.
'Re Baba!'
6. Jaane Bhi Do Yaaron
Arguably the most underrated and bravest movie in the history of Indian Cinema, 'Jaane bhi do Yaron' was one of the very few memorable flicks from 1980s. Naseeruddin Shah claimed his popularity for the first time with the movie. It was filled with great actors. Naseer Saab, Ravi Baswani, Satish Shah and Kaushik and my god Pankaj Kapur!
What a movie!