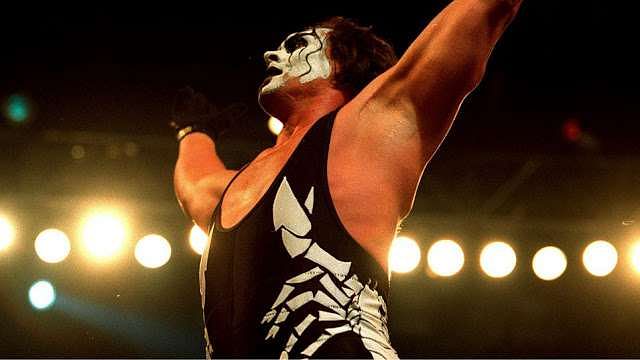 The neck injury that has kept the 'Icon' Sting away from the ring since last year might be the demise of his wrestling career. According to reports from TMZ Sports, the wrestling legend is facing retirement and has been advised by a team of doctors that a return to the ring is just too dangerous.
The 56-year-old hurt his neck after a Turnbuckle Powerbomb by Seth Rollins at Night of Champions in September 2015. It is reported that Sting is afflicted with cervical spinal stenosis, a narrowing of the gap in the spinal vertebrae that pinches the nerves and causes extreme pain. It is the same condition that forced former WWE Superstar Edge to retire in 2011.
An announcement from the man himself is expected at his Hall of Fame induction ceremony next month. The man who buffered ratings for WCW and TNA will become only the second active wrestler in history to be inducted into the WWE Hall of Fame, the first being the man who will induct him, Ric Flair.
Since debuting way back in 1985, Sting finally signed the dotted line on a WWE contract in 2014. He feuded with the Authority and faced Triple H in his first WrestleMania (31) match, losing to him. The feud would continue with him setting his sights on erstwhile WWE World Heavyweight Champion, Seth Rollins. It was in the midst of this feud that Sting was forced out of action with the neck injury.